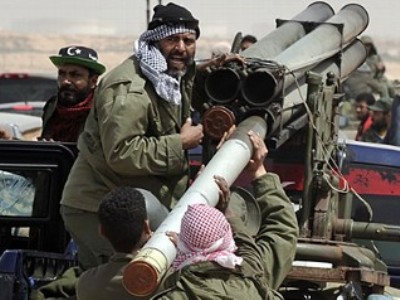 The conflict in Libya has cost Niger billions in lost revenues from taxes on trade and stemmed the flow of remittances from over 200 000 migrants who have been forced to return home, Niger's president said.
Niger has produced uranium for decades but remains one of Africa's poorest countries as it faces cycles of food crises.
Analysts say the flow of weapons from Libya's war into the region has deepened security fears that have already hit Niger's tourism industry, Reuters reports.
Speaking on the sidelines of the African Union summit in Equatorial Guinea, President Mahamadou Issoufou told Reuters late on Friday that the Libyan crisis was having severe economic social and security consequences on his country.
"There are 211,000 migrants who have returned home. These migrants usually send money back home to their families in Niger," Issoufou said.
"I don't have the exact figure for the transfers but I do know we have lost many billions of CFA (West African francs) in taxes after trade was curbed between Niger and Libya," Issoufou added.
In May, Issoufou had to trim Niger's budget for 2011 by 6.55 percent to 940.7 billion CFA ($2.9 billion)
He said he was confident that the summit had made progress towards moving to a negotiated solution of the Libyan conflict.
However, he said the suspension of work on the 1,100 km trans-Saharan highway linking Niger and Libya was further evidence of the conflict's impact on his country's development.
Before Libya's conflict erupted, nations in the Sahel-Sahara region were already battling the combined threat of smugglers, banditry and increased presence of armed groups linked to al Qaeda.
The kidnapping of foreigners for ransom led to the drying up of revenues from tourism, with charter flights ceasing as the desert regions became too dangerous to visit.
Issoufou echoed concerns of other presidents from the region. "We are threatened by the Islamists, traffickers and armed groups. These threats have been exacerbated by the crisis in Libya…a political solution has to be found," he said.