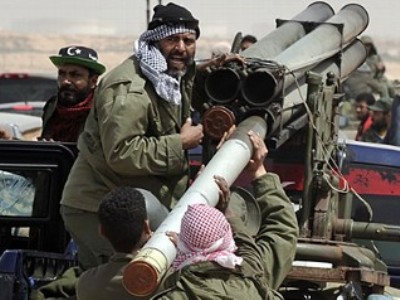 Algeria denied charges that a Libyan ship offloaded weapons for Muammar Gaddafi's troops at one of its ports.
"The foreign ministry denies categorically these allegations," the official APS news agency quoted a spokesman for the foreign ministry as saying late on Saturday.
Libyan opposition sources said the ship, sailing under a Libyan flag, arrived on July 19 at the port of Djen Djen from where the cargo was being taken over the border into Libya, Reuters reports.
The United States voiced concern and urged Algeria, if it was aware of the shipment, to stop it from reaching Gaddafi's forces.
"The United States government is working to ascertain the veracity of these claims, which have only just come to light. If true, this would likely constitute a violation of U.N. Security Council Resolutions 1970 and 1973," a State Department official told Reuters on Friday.
Libya's leader is clinging to power despite a four-month-old NATO air campaign, arms sanctions and a lengthening conflict with rebels who have seized large swathes of the North African country.