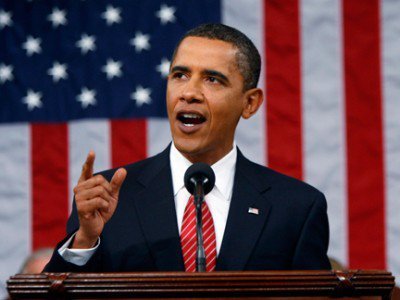 The United States and its allies may impose sweeping sanctions on Iran if Tehran fails to allay fears it is building nuclear weapons, a US official said yesterday.
Iran, however, dismissed the threat, saying previous sanctions against it had been ineffective and arguing that foreign companies recognized the benefit of trading with the oil-rich nation,
Reuters reports.
Stuart Levey, the US Treasury's under secretary for terrorism and financial intelligence, told US lawmakers that Washington was working to build as much international support as possible for a "comprehensive" plan of stronger sanctions.
"It (the US strategy) takes into account that no single sanction is a 'silver bullet' we will need to impose measures simultaneously in many different forms in order to be effective," Levey told the Senate Banking Committee.
President Obama has warned Iran to come clean about its nuclear program, which Washington fears is a cover to build atomic weapons, or face "sanctions that bite." Tehran says its program is designed only to produce electricity.
Iran last week agreed with six world powers, the United States, Russia, China, Britain, France and Germany to allow inspectors access to its newly disclosed uranium enrichment plant near the holy city of Qom.
Washington has had restrictions on US business dealings with Iran for a long time.
But the disclosure of the plant it is the second such facility acknowledged by Iran has prompted both Congress and the Obama administration to take a closer look at expanded sanctions in the standoff.
"Because financial measures are most effective when imposed as part of a broad-based effort with support of the largest possible international coalition, we are working closely with our allies as we put together this strategy," Levey said.
He was not specific about possible measures. Publicly, officials are reluctant to discuss the steps they are considering, wary of creating an impression that they view diplomacy as merely a smokescreen for eventual sanctions.
Sanction options
Iran's finance minister said US sanctions and pressure on international banks to cut ties with Tehran have had little effect, as many foreign companies find trading with Tehran to be profitable.
"It's not necessary for us to circumvent the sanctions. Our partners will find a way to come forward," Shamseddin Hosseini told reporters on the sidelines of an International Monetary Fund and World Bank meeting in Istanbul.
"Therefore after many years of sanctions, Iran continues to progress to and do its business. There are many secure ways to do business."
The White House is being urged to consider a wide range of options, including choking off gasoline supplies. That approach is favoured by Senate banking panel chairman Chris Dodd, who said he would move forward this month with legislation.
Hosseini said sanctions on refined petroleum products would have little effect on Iran's economy because it can increase domestic refinery output and reduce consumption.
US officials are also looking at ways to discourage big financial firms from providing insurance for shipments to Iran. Senators also heard from two lawmakers who favour allowing US pension funds to divest in companies that invest in Iran.
Trade groups, however, tend to favour multilateral actions, fearing tougher unilateral sanctions may hurt US allies.
Some US senators expressed scepticism about the effectiveness of existing sanctions on Iran and the possibility that the Obama administration would be rewarded for its policy of engaging Tehran in negotiations.
"Unfortunately, there is a long history of failed policies designed to reign in Iran," said Richard Shelby, a Republican.
Deputy Secretary of State James Steinberg, who also testified, said the dangers posed by nuclear weapons were the reason why "nothing is off the table" in dealing with Tehran's nuclear program.
Steinberg also acknowledged that Iran's failure to publicly disclosed the underground enrichment plant near Qom until last month indicated there "might be" other such undisclosed installations in Iran.
Pic: President Barrack Obama of the USA