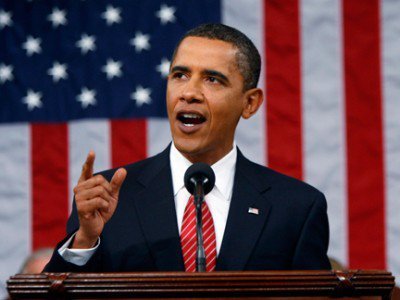 A binding international treaty to limit greenhouse gas emissions will slip to mid-2010 or beyond and a summit in Copenhagen next month will fall short of its ambitions, the United Nations and Denmark said.
The United Nations' top climate official said a treaty could be wrapped up at talks in Bonn by mid-2010. Denmark, host of next month's meeting, said it might take longer until Mexico in December. Negotiations on a deal, initially due to be reached at the December 7-18 summit in Copenhagen, have stalled.
US President Barack Obama and some other Asia Pacific leaders embraced a proposal by Danish Prime Minister Lars Lokke Rasmussen last week that next month's summit should aim for political agreements but delay a legally binding treaty.
A prominent member of the US Congress also acknowledged it could be months before the Senate gets around to passing a domestic climate bill.
Senator John Kerry, who is leading Senate negotiations on a compromise US measure to tackle global warming, said he and other Democrats were working toward "trying to see if we can get this to the (Senate) floor sometime in the early spring, as early as possible."
Denmark still wants the summit to agree emissions cuts by each developed country, actions by developing nations to slow their rising emissions, and new funds and technology to help the poor.
Yvo de Boer, head of the UN Climate Change Secretariat, said he favored at most a six-month delay for a legally binding deal until a meeting in Bonn in mid-2010.
That would give time for the US Senate to pass carbon-capping laws, he said.
"It's like metal, you've got to beat it when it's hot," he told
Reuters
at two days of talks involving 40 environment ministers. They are trying to end rich-poor splits blocking even a political deal for sharing out greenhouse gas curbs.
"If we get clarity on (emission) targets, developing country engagement and finance in Copenhagen, which I'm confident we will, then you can nail that down in a treaty form six months later."
Mexican treaty?
Danish Climate and Energy Minister Connie Hedegaard also said the December summit should end with a clear deadline.
"Maybe a realistic deadline would be Mexico but it depends on how far parties go on crunch issues," she told reporters. Ministerial talks are scheduled for Mexico in December 2010.
Denmark wants world leaders to sign up to a 5-8 page "political agreement" next month, backed up by annexes outlining commitments by each nation.
At a UN food summit in Rome, UN Secretary-General Ban Ki-moon said: "I remain positive about Copenhagen. There is no cause for alarm."
He also said a climate deal was crucial to fighting global hunger because climate change hurts farm output in poor countries.
"There can be no food security without climate security," he said. "Next month in Copenhagen, we need a comprehensive agreement that will provide a firm foundation for a legally binding treaty on climate change."
China, which is under pressure to restrict its emissions growth even though its industrial expansion is very recent, said it was "studying" the Danish proposal for a political deal. China has overtaken the United States as top emitter.
It made clear it is keen to tie down points that have been agreed in principle on transfers of technology and funding from long-industrialized nations to the developing world.
India's Environment and Forests Minister Jairam Ramesh said:
"It seems like the inability of the US to come forward with a meaningful emissions cut by the year 2020 has led to such a situation … I am hoping that we can get a full agreement but it looks increasingly unlikely."
Still hoping
Poor nations insisted that a binding treaty was still possible next month, even though Obama and most other leaders reckon it has slipped out of reach, not least because the US Senate is unlikely to pass carbon-capping laws by December.
"We believe that an internationally legally binding agreement is still possible," Michael Church, the environment minister of Grenada who chairs the 42-nation Alliance of Small Island States, told Reuters.
Developing nations say they are most at risk from heatwaves, droughts, floods, disease and rising sea levels, and so are pressing for action most urgently.
Pic: US President Barack Obama of the USA