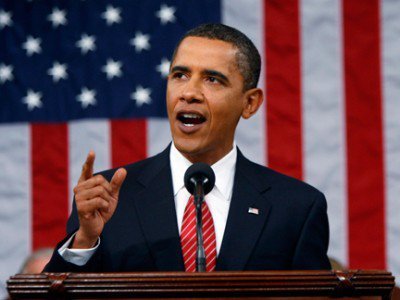 US defense spending in coming years must rise roughly 6% on average from the record sum sought by President Barack Obama this year just to meet current plans, Congress's budget office said.
An average of $567 billion would be needed annually, in constant 2010 dollars, from 2011 to 2028, not including any war funding, the nonpartisan Congressional Budget Office estimated.
This is about 6% more than the bumper $534 billion requested in the base fiscal 2010 Defense Department budget, Matthew Goldberg, CBO's acting assistant director, told the House of Representatives Armed Services Committee.
"CBO projects that carrying out the plans proposed in the president's 2010 budget request … would require defense resources averaging $567 billion annually" from 2011 to 2028 in constant terms, the analysis said.
The need for more funds to stay on the current path could squeeze top Pentagon suppliers such as Lockheed Martin Corp, Boeing Co, Northrop Grumman Corp, General Dynamics Corp, BAE Systems Plc and Raytheon Co.
Other factors could boost defense spending above CBO's projection, posing even tougher choices for decision-makers grappling with trade-offs in future defense budgets.
Obama administration officials have said they were initially assuming the base defense budget, excluding war-related funding, would be essentially flat for the next five years. In other words, they have been shooting for growth only enough to cover inflation, or zero real growth.
The 2010 base budget request included $109 billion, or 20% of the total, for procurement, and $79 billion, or 15%, for research, development, test and evaluation, CBO said.
Its new projection of $126 billion of procurement funding for 2020 is $21 billion below its previous estimate based on a plan, called the future years defense program, that accompanied the fiscal 2009 budget.
Similarly, a CBO projection of $187 billion in total investment funding for 2020 is $25 billion below its earlier call.
The new, smaller projections incorporate program changes announced by Defense Secretary Robert Gates in April, before the formal release of the 2010 spending plan.
CBO identified four main cost-drivers: continued real growth in pay and benefits for troops and civilians; growing operations and maintenance costs; plans for advanced systems; and investments in new, high-tech spy capabilities.
The fiscal 2009 and 2010 defense budgets, including war-related funding, are at a post-Cold War high after taking into account inflation, said Stephen Daggett, an expert on the defense budget at the Congressional Research Service.
"Systematic underestimation of weapons costs has become such a significant element of defense costs that it can easily be seen as an independent factor driving up the overall price of defense," he testified.
Thomas Donnelly of the American Enterprise Institute, a private research organization in Washington, argued the costs of American "primacy" have been low and generally getting lower over time as a share of gross domestic product.
"Baseline" defense spending the core defense budget without war-related spending has risen to about 3.6% of GDP through the Bush years and into the first year of the Obama administration, or fiscal 2010, he said.
By contrast, President Ronald Reagan's Cold War build-up peaked at 6.2% of GDP in 1986.
David Berteau of the private Centre for Strategic and International Studies, said program cuts announced by Gates did little to fix long-term funding shortfalls.
"Nearly every one of his reductions was offset by an increase elsewhere," Berteau told the panel.
Pic: US President Barack Obama