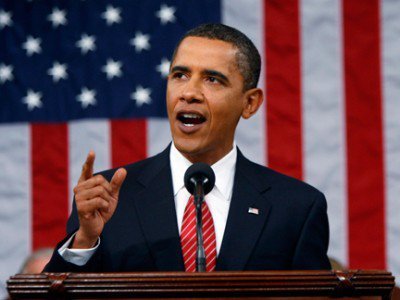 President Barack Obama sought to reassure Indian Prime Minister Manmohan Singh of his commitment to boosting US ties with India even as his administration has set its rivals, China and Pakistan, as top priorities.
Treating Singh to the first state visit of his presidency, Obama faced the challenge of easing the emerging Asian power's concerns that it is slipping down his foreign policy agenda, dominated recently by efforts to craft a new war plan in Afghanistan and curb Iran's nuclear program.
"Your visit, at this pivotal moment in history, speaks to the opportunity before us to build the relationship between our nations into one of the defining partnerships of the 21st century," Obama told Singh at a welcoming ceremony.
India's government had looked to the White House talks for a clear message that Obama intends to sustain momentum in improving diplomatic and economic relations that deepened under his predecessor, George W. Bush.
Obama responded by hailing India as "indispensable" to global security and prosperity.
Obama later entertained Singh at an elegant state dinner held in a large tent on the South Lawn of the White House, and was warmly thanked by his guest for the honour.
"Your journey to the White House has captured the imagination of millions and millions of people in India. You are an inspiration to all those who cherish the values of democracy, diversity and equal opportunity," Singh said to loud applause before toasting his host.
The summit agenda focused heavily on enhancing economic links that have blossomed since India's market reforms in the early 1990s. Two-way trade grew to nearly $50 billion last year from just $5 billion in 1990, turning the United States into India's largest trading partner.
Obama and Singh told a joint news conference they were committed to completing a 2005 civil nuclear agreement that would open up India's potential $150 billion market in power plants, but gave no details on how they planned to settle remaining snags that have delayed its implementation.
"We seek to broaden and deepen our strategic partnership," Singh said, with both leaders citing their countries' shared values as the world's largest democracies.
But while Washington and New Delhi have moved beyond the chilly relations of the Cold War era, sore points remain.
Indian suspicions centre on US ally Pakistan which many in India blame in part for Islamist violence such as the 2008 attack on Mumbai and Obama's increased focus on the relationship with China, another old India rival.
But a senior US official insisted "any notion in India of us tilting in one direction or another is a misperception."
 
As Obama decides on the deployment of thousands of additional troops to an increasingly unpopular war in Afghanistan, the president made clear he wants to lower tensions between India and Pakistan, nuclear-armed neighbours which have fought three wars since independence in 1947.
The US hope is that the Pakistani army can devote more resources to fighting Islamic militants who threaten the stability of Pakistan as well as of neighbouring Afghanistan.
"Obviously, there are historic conflicts between India and Pakistan," Obama said with Singh at his side. "It is not the place of the United States to try to, from the outside, resolve all those conflicts."
"We want to be encouraging of ways in which both India and Pakistan can feel secure," Obama said after telling reporters he planned to announce his new Afghanistan strategy soon.
Indian officials had been expected to press the United States for a tougher line on Pakistan, which it accuses of sheltering militants like the ones that hit Mumbai.
Singh had also been expected to bring up China, a rising Asian giant that has a long-running border dispute with India.
Obama's visit to China last week drew criticism at home that he has been too conciliatory toward Beijing, the largest holder of US government debt. Washington, however, regards India as an Asian counterweight to an increasingly assertive China.
After their talks, Obama and Singh reaffirmed their hope a "comprehensive" deal can be reached at next month's international climate summit in Copenhagen but gave no sign they had narrowed their countries' differences on the issue. They did, however, sign several modest "green" energy deals.
Pic: US President Barack Obama