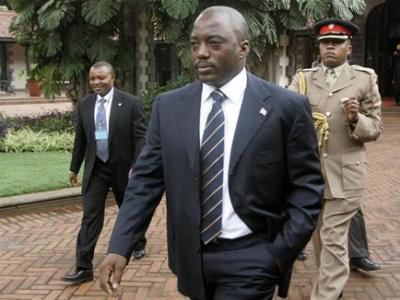 Creditor countries have agreed to write off US$7.35 billion in debt owed by the Democratic Republic of Congo (DRC), according to the Paris Club of creditors.
In a statement issued after talks on Wednesday, the Paris Club said an agreement had been struck on the write-off "as a contribution to restoring DRC's debt sustainability", but the creditors flagged a list of problems they want addressed, reports Reuters.
"Paris Club creditors expressed their concern over the business environment and urged the government of the DRC to carry out further reforms to improve governance, strengthen the rule of law and fight corruption which are necessary conditions to ensure a sustainable development after the enhanced HIPC initiative (debt relief programme)," the statement said.
"They noted the DRC's determination to implement a comprehensive poverty reduction strategy and an ambitious economic program providing the basis for sustainable economic growth, including the commitment to improve governance and business environment."
The African country is seeking political stability, battling economic woes and stubborn rebel insurgencies as it prepares for presidential and parliamentary elections expected in 2011.
The elections would be the second since the official end to a 1998-2003 war that drew in six foreign armies and resulted in the deaths of 5 million from fighting and other causes.