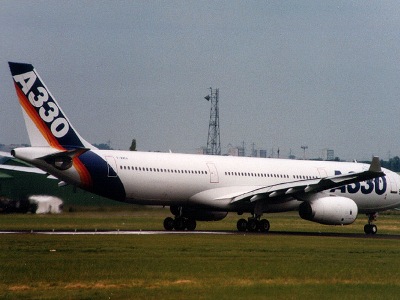 An Air France flight from Rome to Paris earlier this month briefly lost its speed readings due to faulty sensors, pilots said, in the latest safety scare involving speed sensors.
Several problems with speed sensors, or pitot tubes, made by Thales have been reported since 2008, and investigators are looking to see if they played a role in last month's fatal crash of an Air France plane,
Reuters reports.
A spokesman for France's SNPL national pilot union, Erick Derivry, said the union would ask Air France to see whether the latest incident was similar to those previously reported.
If it was, the union would ask the airline to replace its Thales sensors on its Airbus fleet with models manufactured by Goodrich.
Air France replaced an earlier Thales model on its planes with a more recent version following the June crash of one of its Airbus A330s. All 228 people aboard died when the Rio de Janeiro to Paris flight crashed into the sea.
But the latest incident on July 13 occurred with a new model, the company said.
"This incident was caused by new sensors. It lasted a few seconds, with no consequence for the passengers, and an analysis is under way in cooperation with the manufacturers and investigators," an Air France spokesperson said.
The SNPL spokesperson said a calculator that converts pressure into a speed reading might also have to be replaced.
In June, under pressure from another pilots' union after the crash, Air France changed all pitot tubes on its A330 and A340 planes, having already changed them on its A320s.
Pic: Air France A330